MADE NORTH Learning Lunch: Meet the Buyer with Nest.co.uk
Sheffield Design Week organisers MADE NORTH have programmed a series of informal learning@lunches for anyone in the design industry in Sheffield region from crafts people to designers and makers. Take just 90 minutes out of your day and discover something useful for you and your business. 
This meet the buyer event is a fantastic opportunity to get under the skin of what retailers really really want from crafts people, designers and makers.
We are joined by Toni Anne Sanderson of design emporium Nest.co.uk who will talk about how and where she and her team discover new designs and designers, how they decide what to stock, what their expectations are of suppliers and how the whole buying process works. This informal talk will be followed by plenty of opportunity for questions and discussions around the table.
Ready to find out more? Book a place quickly – there's only 12 available!

Date: Wednesday 25th June
Venue: Tamper Coffee, Arundel Street, Sheffield
Time: 12.00 pm– 1.30pm
Tickets: FREE – please note refreshments and fruit are provided but not lunch! Food can be ordered from the adjacent cafe at delegate's own cost. We're nice but we're not THAT nice.
More about Toni: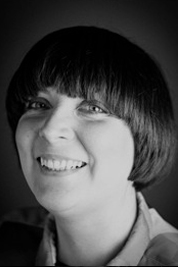 Toni is the Marketing and Operations Director at Nest.co.uk, a modern design superstore which sells original, contemporary furniture, lighting and home accessories from around the world.
Her role is extremely varied from spotting the next big thing, heading up the marketing and web development team, to ensuring their customer service and fulfillment is top notch.
She has over 11 years experience in the marketing sector in both private and public arenas and has a passion for interiors and design, both modern and vintage – ideally a mix!
Originally with a background in textiles – she has a 1st class BA Honors degree in Textile Design – she has a weakness for all things fashion and loves to collect vintage clothes and shoes.
She is a wife and mummy to one and needs to put down her iPhone and iPad (other brands are available) down more often!
With thanks to: